DrB rounded more than up 550(!?!) albums this year (including EP's, singles, reissues, etc…),
and made a valiant attempt to make a "Best of" list (per my habit).
This exercise/labor of love began as a way to hear some new bands, with an eye on seeing
them live (my 1 true love). It's now morphed into a full-fledged addiction, with
my yearning for new muic calling me all the time.
2007 was a fairly good year for new music, IMHO. I think the industry as a whole has finally
come to terms with the fact that major labels can no longer 'push' an artist (or sound)
on listeners. As this revelation spreads throughout artists and their methods, music
is getting more and more 'real', with less focus on acceptance.
More WTF means we all win…
While there were only a few smashingly great albums, the whole of the top (say) 25 are
all excellent, fun records to listen to. Searching down well into the 200's there are
albums that I would definitely recommend you hear. That said, there were definitely
some awful, terrible, crappy records out there (some of which got confusingly
good reviews elsewhere…)
This time of year I always tell myself that next year I'll try to pre-filter and not
listen to so many new albums (I definitely give some things short-shrift because of
sheer volume); But if I did that, I'd likely miss some real gems (e.g. Kinetic Stereokids ('07)
, Deadboy ('06), Clem Snide ('05), Jim White ('04), etc…).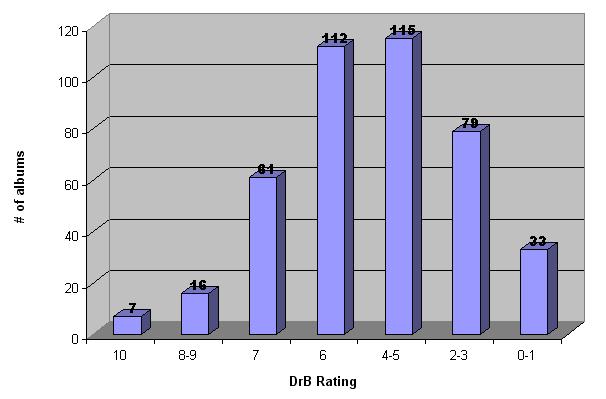 Comments??