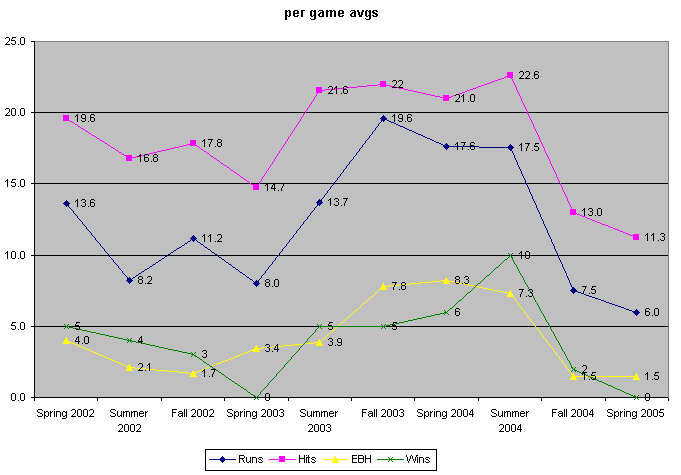 Quick analysis:
Fewer H + fewer EBH + fewer R = fewer W.
It looks like Hits are better correlated with Runs than EBH are.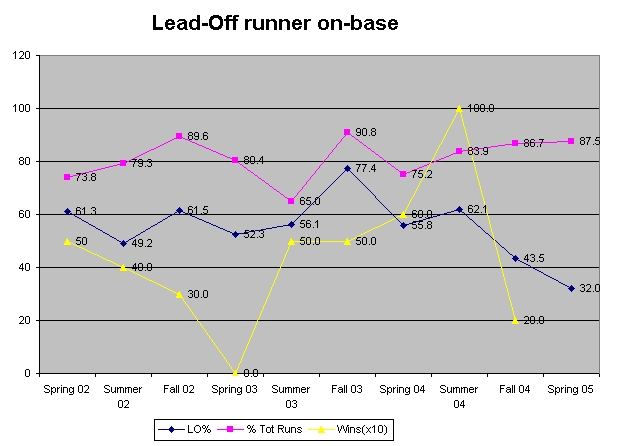 Quick analysis:
We score most of our runs (80+% of total R) when the lead-off runner gets on-base, which we're doing less and less often.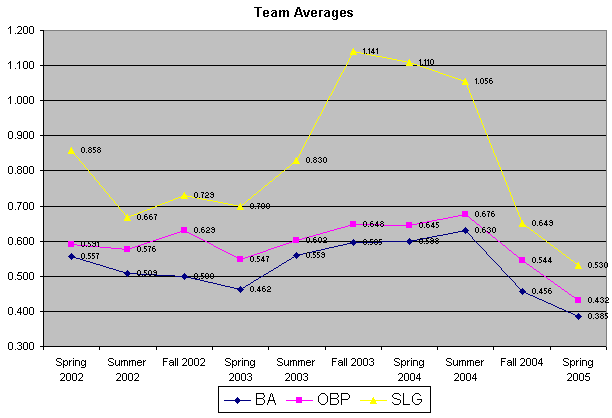 Quick analysis:
This Spring we're down .291 from our high AVG (Summer 04)
We're down .176 from our 3-year AVG (.552)
Grove is fun for power hitters.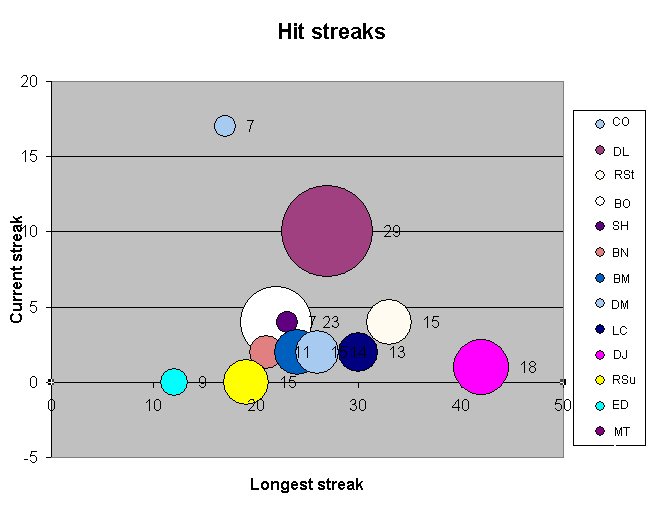 | | Craig | Danny | Rich | Bobby | Sean | Bob | Brain | Doug | Loren | &nbspDJ&nbsp | Robo | &nbspEd&nbsp | MT |
| --- | --- | --- | --- | --- | --- | --- | --- | --- | --- | --- | --- | --- | --- |
| Current | 17 | 10 | 4 | 4 | 4 | 2 | 2 | 2 | 2 | 1 | 0 | 0 | 0 |
| Longest | 17 | 27 | 33 | 22 | 23 | 21 | 24 | 26 | 30 | 42 | 19 | 12 | 7 |
| 3+ hits | 7 | 29 | 15 | 23 | 7 | 11 | 15 | 14 | 13 | 18 | 15 | 9 | 0 |
| 1.000 | 6 | 10 | 7 | 10 | 6 | 8 | 4 | 7 | 9 | 10 | 8 | 6 | 0 |