Farmed and Dangerous
a lot more info about farmed Salmon
can be found at SauteWednesday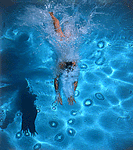 The Illustrated Catalog of ACME Products
(via memepool)
Hear it on the radio? Find it here.
Yes.net
The Fabulous Sounds of the Criminal World
This chart representing SF housing listing seems to be making the rounds.
It shows the number of listings per day on craigslist.&nbsp&nbspI bet a traffic chart for craigslist.org would show a similar slope.
Wanna bet that a similar chart of job postings would (seem to) show that there is ever more work available in the SF area??