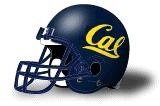 Something Borrowed – mgladwell in the NewYorker
Should a charge of plagiarism ruin your life?

Strike Zone Dominance in Context


The Meat Market : the free-agent skinny, by position
– Hardball Times
Marginal Dollars per Marginal Win – bbprospectus


2004

2003

1999-2002
The real story is: Way too many tempests. – jcarroll
So the message is: It's OK to get an erection from a drug, but it's not OK to get an erection from a naked woman? Am I missing something?